( Other names: Hadimba, Hidimbasura)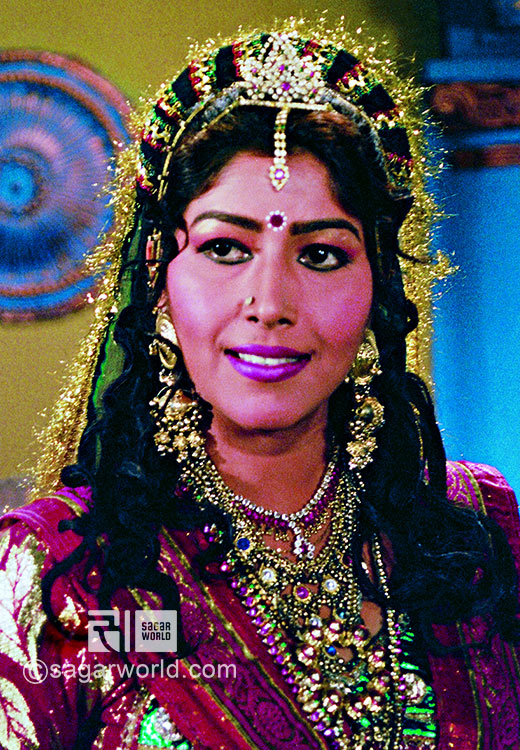 Hidimba was the sister of a man eater giant Hidimb. Hidimb lived in a dense forest on a Sal tree and would kill trespassers in the jungle and eat them.
Once he saw the Pandavas during their period of living incognito sleeping in the jungle, so he sent his sister Hidimba to kill them.
But Hidimba got fascinated with Bhima when she saw him and expressed her wish to marry him.
Hidimba's brother Hidimb was not ready for this relation. He challenged Bhima for a battle and he was killed by Bhima in this fight.
Pandavas and Kunti put a condition while getting giantess Hidimba married to Bhima, that only till one son is born, she will remain Bhima's wife.
That is why as soon as a son named Ghatotkach was born, the relation between Hidimba and Bhima broke off.
Hidimba and Bhima's son Ghatotkach was very strong. During the war of Mahabharata, he fought from Pandavas side and during the war; he was killed by the great warrior Karna.
There is a famous Hidimba temple in the picturesque town of Kullu Manali in Himachal Pradesh. The temple is worshipped as a manifestation of the Goddess Durga.
The Pandavas are believed to have passed through this area when the incident occurred. The local people do not start any work without consulting with the Devi. They also offer sacrifice of goats, chicken etc. animals to please the demon goddess.