As I write this it is Diwali night in India. I can hear the infrequent sounds of bombs and rockets every once in a while. Thanks to better education in schools, children burst fewer crackers now than we used to when we were kids. The best part about Diwali is the lights. I think that seeing everything lit up so beautifully creates a deep subconscious effect, which is the whole point about Diwali. It is meant to direct you towards the inner light, which shines within all human beings. I wish all readers a very happy and peaceful Deepawali, the festival of lights.
Talking about the inner light, it is said that spiritual experiences should not be spoken about. They are meant to be your own. I guess, the more you share them they loose their vitality. It dilutes them down. The ego comes into play, and we start to feel we are special and blessed. The spiritual ego is more difficult to tame than the materialistic ego. Many saints after having almost reached the brink of enlightenment slip back into attachment to impermanent objects or people. In fact the minute one feels that I have done it! I have scaled the peak, his or her downfall is inherent in that very thought! Also the mind is an extremely powerful intangible that we carry around with us.
The lower part of the brain contains the survival instincts, which kick into action, if the mind feels that there is any threat to its existence. So with much hesitation, I would like to share a very personal experience today. I think that by sharing our spiritual experiences we are able to ignite in others a sense of belief towards the existence of some force called it God, energy, quantum mechanics – it doesn't matter. These experiences are a form of a personal proof and documentation of this phenomenon called God. I am sure that the speed in which science is progressing, it will soon find a way to prove the existence of this energy, but until then we can only talk about what happened to us, to solidify our fragile belief systems.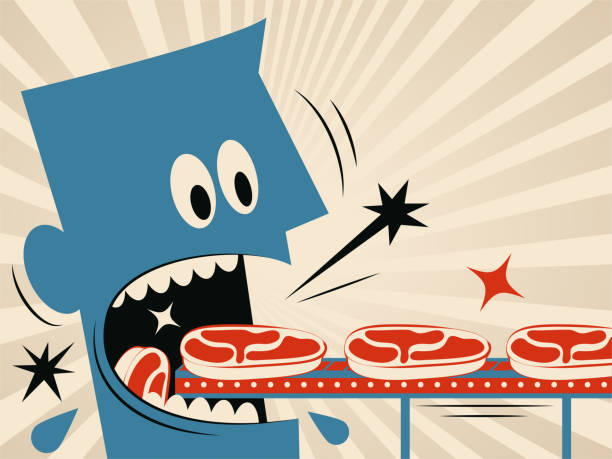 I must have been around 24-25 years old. I used to feel very shattered going to the butcher's shop in the nearby market. If in the West people would have to slaughter their own food before it sat in their plate, there would be many more vegetarians there than now. Packaged meat has no blood and is looks so beautiful and pink that we eventually forget the source and methodology employed for it to reach us.
Fortunately or unfortunately, this butcher shop had no qualms to run their operation in a most primitive manner. They just went for the quacking chicken or the already dead-looking goat right in front of your eyes. The blood would splash all over the already dirty shop. This scene used to disturb me greatly and I gave up eating meat for about nine years starting age twenty-two.
The first thing that you notice about yourself when you stop eating meat, is this feeling of a very pleasant light-headedness, like walking on a cloud or being high without having consumed any substances. The entire body goes through a cleansing process. One feels lighter in the being, as meat can be a very heavy and animalistic energy. You are what you eat! This was an extremely spiritual period for me, where I was also reading a lot of books on the workings of the mind and philosophy.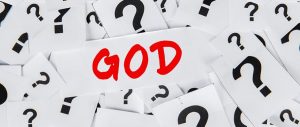 I had a constant question that ran through my head ever since my childhood days. Why did God create this universe in the first place? What are we all doing here? What is the point of this all? I cannot believe the existence of a God just because it is written in a book or someone told me that he/she exists. I need to experience it myself. I was a self-proclaimed agnostic. My scientific education in school had programmed me towards a thought process of "seeing is believing". I laid down a condition with God, "Show me that you exist then only will I stop questioning you or your creation."I had also enrolled myself in a Kriya Yoga course with some Americans from 15th February to 17th February 2002. I had made notes of this course, which I am listing below. Please do not practice these techniques on your own. You should do it under the guidance of a trained practitioner, as they can be extremely dangerous if not done properly. I had a wonderful American lady from California teaching me this course over a weekend in a large hall in Church-gate somewhere! She had beautiful blue eyes. Parvati Premananda was her name. I have lost touch with her and wish that I could make contact with her again.
I did not masturbate for six months. This was one of the toughest things that I have ever done in my life! I had grown my hair and beard like a Yogi. I was washing my body with crushed Moong Dal, to the great amusement and laughter of friends and family. They said I stank and ran far away from me! It did bother me a bit but I have never been someone who cares too much about social norms. I am quite ok to be a misfit because who is to define "normal"? I was meditating twice daily, doing a lot of Hatha Yoga (Physical) in the wee hours of the morning which also does a great job of opening up the Nadis (the energy channels in the body that carry the Prana – the life force). To add fuel to the fire I was reading a powerfully transformative book, the power of now. I was determined on having an experience and if this is what it takes then so be it! I gave it my 100%, abiding by all the rules and regulations laid down by the course. I must have done this routine for about six months.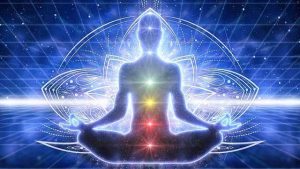 One evening on a blessed day I had the most powerful transformative experience. During a deep meditation, my body started to turn into stone. I used to experience a similar feeling when I used to run very high temperatures as a kid. My hands and feet became very heavy. I could barely feel them. My tongue was touching the upper portion of my mouth, as that was the technique that was being followed called "Khechari Mudra". It helps connect the lower chakras to the higher ones. My eyes turned upward in an uncontrollable fashion and got fixed to a point above my forehead.
A dynamic energy started rushing up and down my spinal cord reaching the crown of my head. I felt a feeling of indescribable bliss, something I cannot even describe. The closest feeling that I have experienced that too much later, as I may have smoked my first joint when I was over 30 years old, was smoking marijuana. Probably that is why a lot of sadhus in India smoke weed. My first reaction was one of excitement.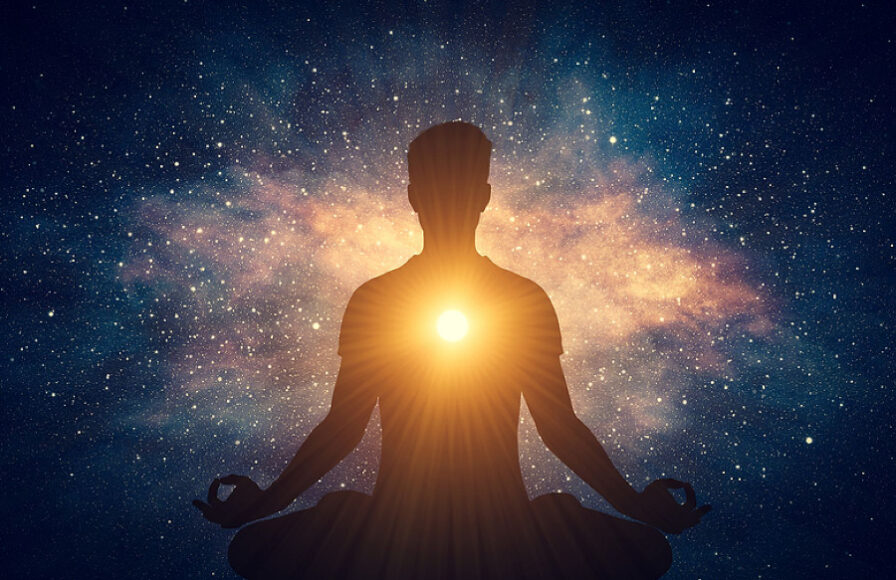 "Oh it's happening! It's actually happening to me!" It is so difficult to maintain a mind without any thoughts, they come forth like the innumerable waves of the ocean, always keen to touch the shores and forge an identity of their own but then slowly disappearing back into the calm big blue. But I was able to calm myself down to a no-thought stage again and completely enjoy this state of pure joy and bliss for a good thirty minutes. Slowly the intensity of the experience started to die out. I tried hard to get back into it but it was gone. That moment was gone!
I ran out of the locked room excited, announcing the experience to my puzzled mother. The after-effects of this experience lasted for days after it happened. It was never that intense as it was on that day but for many days after that as I sat in mediation, I felt the same feeling of pure, un-adulterated bliss. My mind somewhere did feel threatened and came back with such a vengeance. Six months post this experience, my regular mediation practice disappeared, no more yoga practice and I went back to normal life. Probably the purpose had been achieved. But the most important thing this experience did for me is that after that day I stopped questioning the existence of a higher force. I saw, so I believe. No more doubts. No more questions tormenting my soul. There was a sense of peace and achievement.