(Other names: Satrajeet)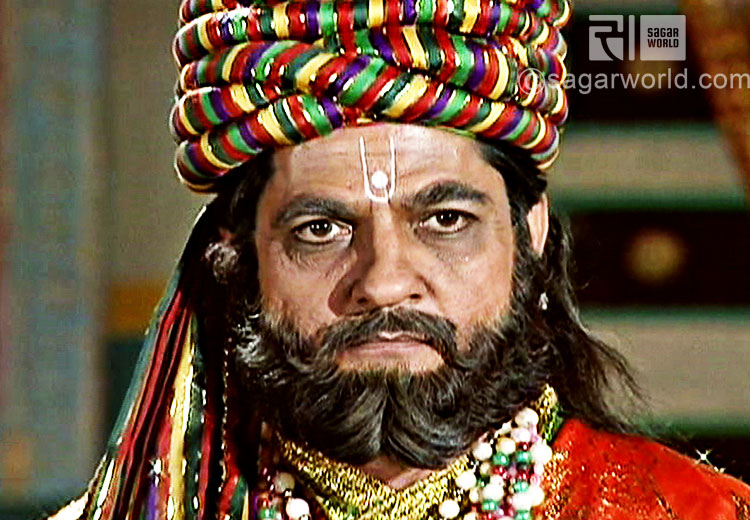 Satrajit was a devotee of Surya Dev (Sun God). On being pleased with his devotion, Surya Dev gifted him Symantak Mani (celestial jewel).
He threaded this jewel in to a necklace and wore it and went to Dwarka.
When people saw the lustre of the jewel, they thought him to be Surya Dev, but Krishna the Supreme Being understood everthing.
This divine jewel used to yield (give out) 8 bhar (1 bhar is equal to 20 tola) of gold everyday. Satrajit had got it installed in the temple by the hands of Brahmins.
Krishna asked him to give the jewel to King Ugrasen, as he was the person who deserved it.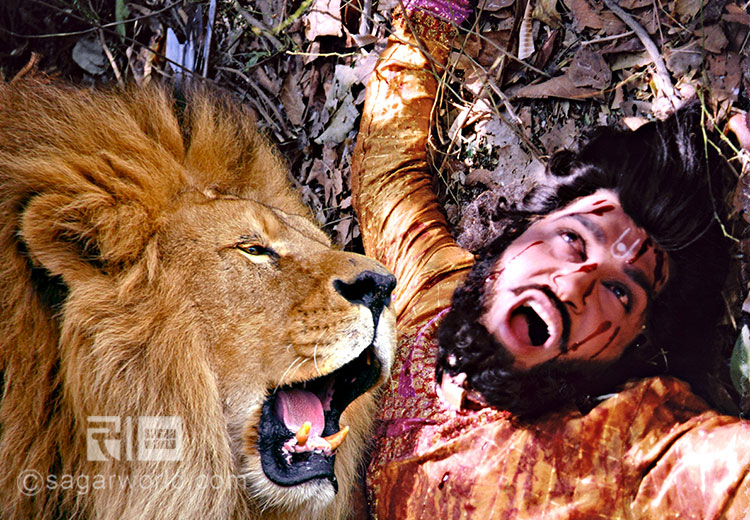 Satrajit said, "Lord Surya has given this to me because he was pleased with my worship and I will not give it to anyone else and there by insult Lord Surya." Satrajit did not give the jewel to anyone.
Once his brother wore that jewel and went to the jungle for hunting, There, one lion killed him along with the horse. 
When people in Dwarka came to know about it, they thought it was Krishna's conspiracy to kill Satrajit's brother because he did not give the jewel to Ugrasen.
Krishna came to know about the accusation, so he went to the jungle in search of Satrajit's brother and the jewel.
Few decent people who went with him saw that a lion has killed him along with the horse. 
Then following the marks of the footsteps of the lion, they went to a cave. There they saw a young girl playing with the Syamantak jewel.  Then Ruksharaj (king of bears) Jamvant came running towards them in great anger.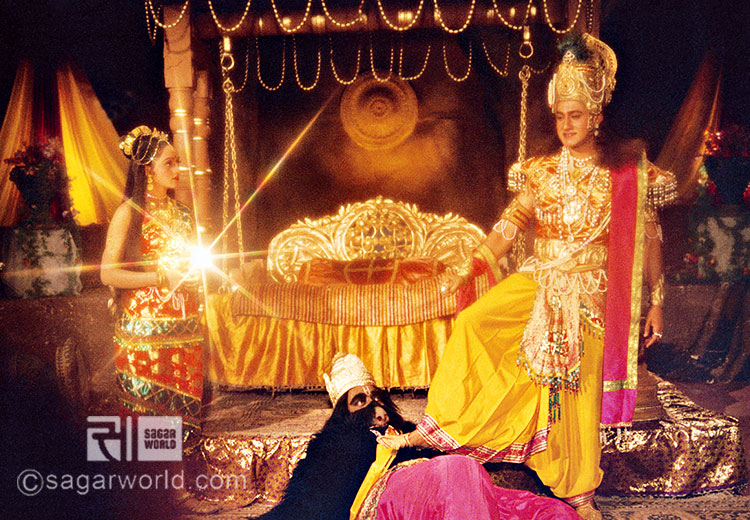 Jamvant and Krishna fought a battle.  They fought for twenty eight days without any break. Just then the knot of the cloth wrapped around Krishna's body opened up and Jamvant recognised him.
 Lord Ram had told him that he will definitely meet him in the Dwapar age.  Krishna, on seeing him standing quietly asked him. "Ruksha raj, we had come in search of the Symamantakmani."
Then Jamvant was very pleased and gave away his daughter Jamvanti and the Symantak jewel to Krishna and worshipped him.
Later, king Ugrasen called Satrajit in his assembly and told him the whole story and gave away the jewel. Satrajit was very ashamed and started thinking of how to sanctify the sin he had committed.
Then Satrajit handed over his daughter Satyabhama and the Syamantakmani to Lord Krishna.  This way Satyabhama, Jamvanti and Rukmani were the three chief wives of Lord Krishna.