(Other names: Sanjaya)
Dhritrashtra's Charioteer and advisor Sanjay was born in a Carpenter family. He was a protégé of Vedvyas and a great devotee of Lord Krishna. He had always opposed the atrocities of Duryodhan. He had advised both Dhritrashtra and Yudhishthir (Son of Pandu) to stop the war.
Pandavas were ready for peace and did not want to go ahead with the war if they get the stake of Indraprastha, but the Kauravas were adamant about going ahead with the war.
Sanjay informed Dhritrashtra about Krishna being the incarnation of Vishnu and also made him familiar with the danger of Kulvansh (clan) getting destroyed and the loss of public money at large if the war takes place.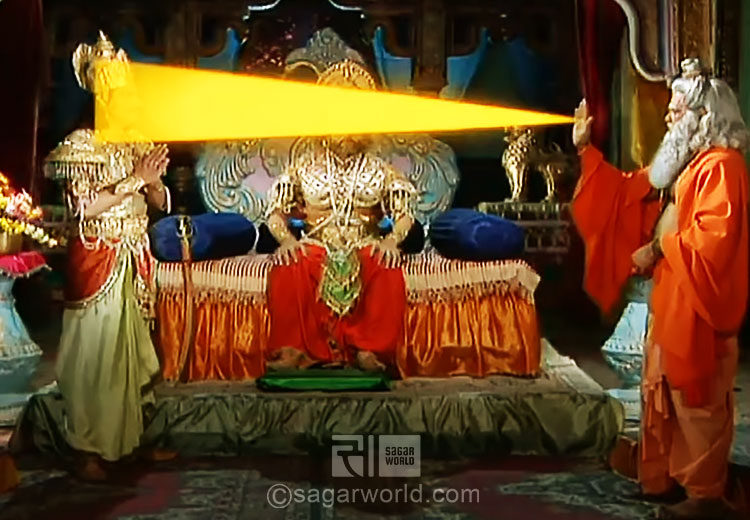 Sanjay had acquired Super Natural power, by which by staying away from the battle field, he could describe the war of Mahabharata to Dhritrashtra (this can be compared to the modern technology of satellite television, "Door drishti", seeing things from far away) .
When the war ended, King Yudhishthir appointed Sanjay to look after his expenditures. At the end, a feeling of asceticism developed in Sanjay's mind and he also went to forest with Dhritrashtra, Gandhari and Kunti. He died there.