After Bhishma Pitamah's death, Dhritrashtra and Gandhari were very sad and both of them left the palace and decided to go for hermit (Vaanprastha).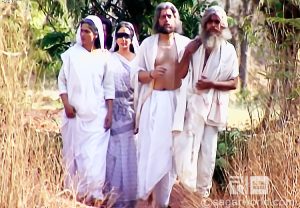 Yudhishthir and other Pandavas stopped them from doing so but they did not change their decision.
Kunti also decided to go with them in the jungle. Just then Vidhur returned to Hastinapur.
Yudhishthir appointed him the general secretary and asked him to look after the state but Vidhur also expressed his wish for renunciation from worldly attachments.
In the end, Dhritrashtra, Gandhari, Kunti, Vidhur and Sanjay left Hastinapur and went to the jungle for religious austerity. During the austerity, Ved Vyasji preached them.
Yudhishthir organized an Ashwamegh Yagya on the advice of Shri Krishna and Ved Vyasji. Yagya was completed successfully.
At this, Yudhishthir was proud that he had completed the world's best Yagya. Then Shri Krishna thought of breaking Yudhishthir's ego.
With his act, a mongoose whose half body was of gold came and made him realise that his yagya was insignificant compared to the yagya done by a Brahmin named Kapoti.
Half of his body had become of gold after eating the food at Kapoti's yagya. Yudhishthir's ego was torn apart.
Vidhur died and the Pandavas came to Hastinapur to look after the administration of the state.
Pandavas got the news Dhritrashtra, Gandhari and Kunti died in the forest conflagration. Pandavas were very sad. Shri Krishna consoled them.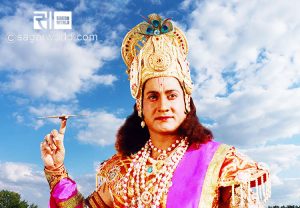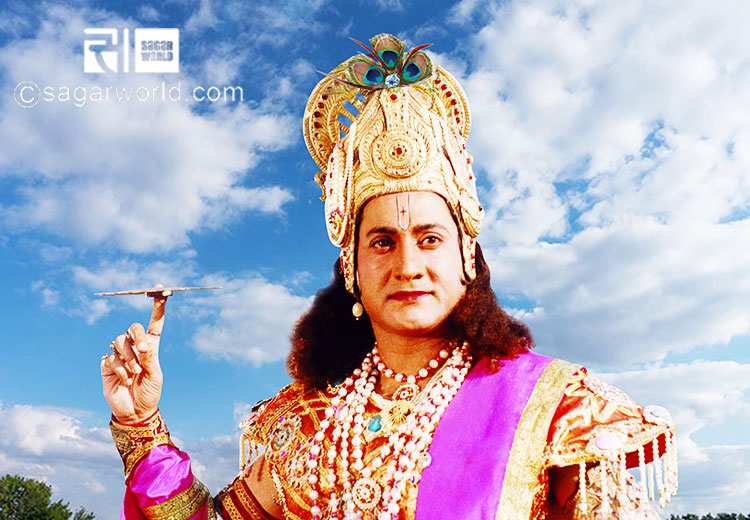 Ved Vyasji made them see the souls of the warriors that died in the war. Shri Krishna took Pandavas' leave and left for Dwarka.
Vajrapuri's king Vajranaam sent two demons named Raktaketu and Lambvarna to kill Krishna due to old enmity.
Both the demons wanted to kill Krishna with fraud but Krishna killed them with his Sudarshan Chakra.
While going towards Dwarka, Krishna met Sage Uttangnayak. Sage got angry when he heard from Krishna about the destruction caused due to the war of Mahabharata and cursed Krishna.