(Other names: Pariksheet)
After the war of Mahabharata, Ashwathama was upset at the death of Duryodhan and he killed all five sons of Draupadi thinking them to be the Pandavas when they were sleeping.
Then he came to know that Abhimanyu's child was growing in Uttara's womb so he used the Brahamastra (a non failing weapon, named after Brahmaji- the creator of the Universe) to destroy the foetus.
But when Krishna came to know about this, he stopped the Brahmastra with his Sudarshan Chakra and protected it. This child was born as Parikshit.
Parikshit was Abhimanyu and Uttara's son. He was very religious, adventurous and a great warrior.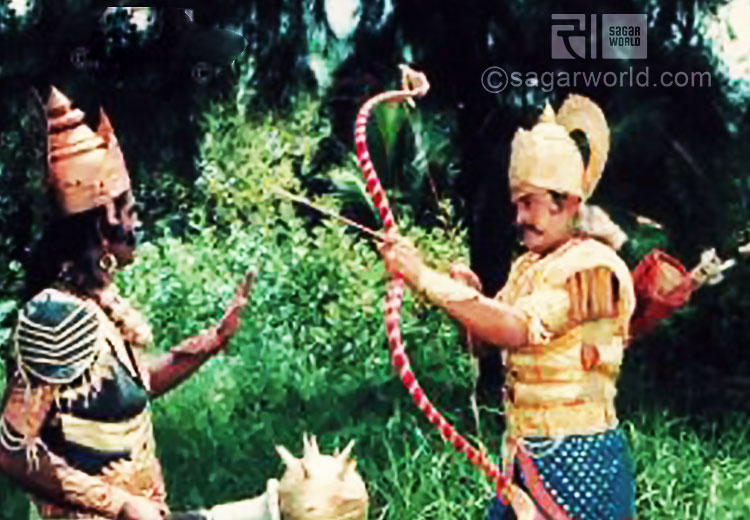 While returning from his world conquests, he saw the land without grass, rivers without water, dried wells and no birds in the sky.
He was learned, so he understood that Kalyug (there are four Yugas according to Hinduism- Satyug, Treta yug, Dwapar yug and Kalyug) is on its way. He decided to fight with 'Kali'.
Kaliyug also understood that it is impossible to fight withthe one who has Pandavas' goodness and virtues.
Just as Parikshit picked up his sword to fight with Kalyug he removed his demon clothes and surrendered himself to Parikshit and keeping his head at Parikshit's foot, started crying.
Parikshit started smiling and said, "As you have surrendered to Arjun's grandson, you have no fear from any of Arjun's family members. But you are sinful and a supporter of immorality, so leave my state immediately."Frightened Kalyug asked," With your order, wherever I want to stay I see you with a bow and arrow pointed towards me .So you only tell me where I should live.
"Parikshit showed him four places, first where gambling is going on, second where drinking of liquor is going on, where there are amorous activities and lastly where there is violence. Kalyug then pleaded and asked for one more place. Parikshit had a slip of tongue and he said, "Gold." That's it- Kalyug went and penetrated in his golden crown.
Tired with the world conquests, Parikshit went for hunting. He was tired running around in the forest. He was also very thirsty. Just then he saw an ashram.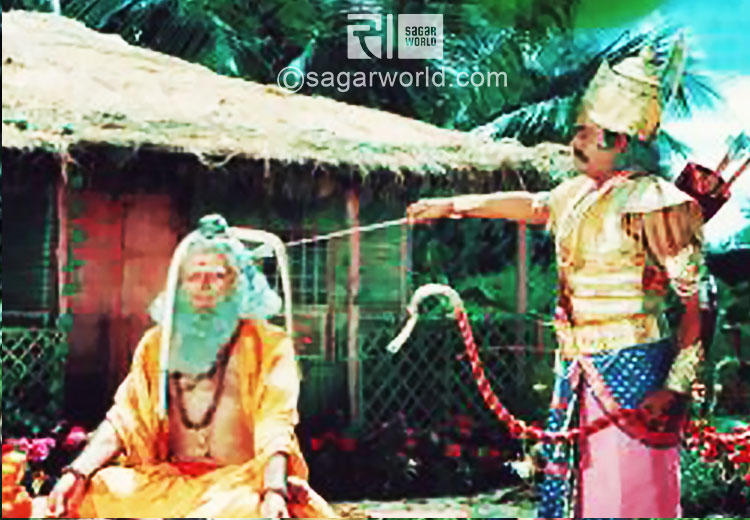 He went inside and saw a Sage Shamik sitting on a mat; he was staring at his nose with his eyes half open. King Parikshit's throat was drying, he asked for water, but Sage did not hear.
Kalyug who was sitting on the king's crown got angry. He picked up a dead snake with the nook of bow and put it around the neck of the Sage.
After that the king came to his palace.Just then, Saint Shamik's son, Shringi came.
When he saw a dead snake around his father's neck, he was very angry and cursed, "Whoever has put the dead snake around my father's neck, the poisonous snake "Takshak" will bite him on the seventh day from today."
After going to his palace, just as Parikshit removed his crown, he realized his mistake. Just then he got the news of the curse given by the Saint's son.
He came to know that he is going to live for seven days, so he left everything and sat on the banks of Ganga and started meditating for his respected God Krishna. Just then, Sage Shukdev came there.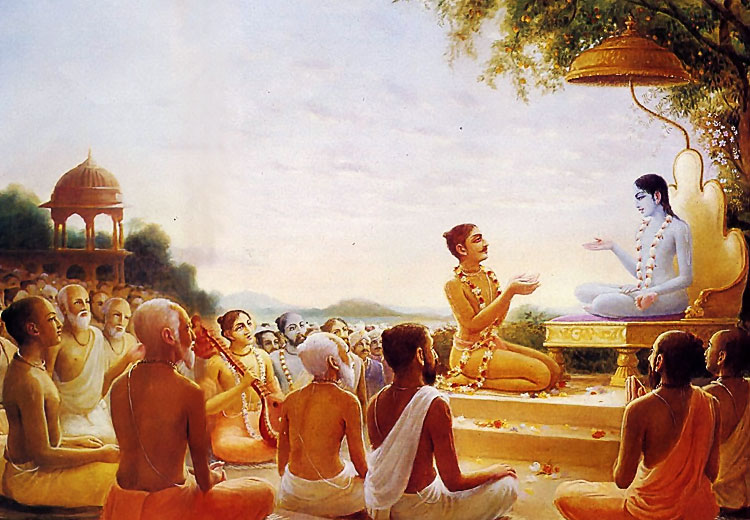 Parikshit asked him, "What should a person who is going to die, do?" Shukdev answered, "Krishna is eternal and incarnation of Lord Vishnu. You must meditate on his name."After this, he also read Bhagwat for Parikshit on his persistence.
Shukdevji said, "When the time comes for leaving this mortal coil, one should renounce everything and practicing 'Pranayama' control the mind to go inward. The cosmic form of the Lord, from bottom to top, should be meditated on.
There is nothing greater than bhakti to the Transcendental Supreme, Vasudev.  He is the One about whom you should hear, sing, and remember.
He is the One who should be propitiated, irrespective of what you want or do not want; you may want everything or nothing. You may want Moksha .In all cases it is the Supreme Almighty that you have to worship.
The words of the Lord in the Bhagwat said, "It is I, who existed in the beginning, when there was nothing but myself. There was nothing else, neither Being nor non-Being nor anything which transcends them. That which you see now is also me, and after annihilation what remains will also be me."
Whatever appears in the Atman, be it a reflection-like appearance where there is nothing of value, be it a darkness-like non-existence where there is existence, all this is to be considered as my Maya.
Know thou that just as the universal fundamental subtle elements appear to have entered into the cosmos but in reality there is no such 'entry', so also I appear to have pervaded into everything but in reality there is no 'pervasion'.
By the two exercises of logic known as 'Anvaya' and 'Vyatireka' what is known to exist everywhere and every time is the only thing to be known by those who seek to know the truth of the Atman."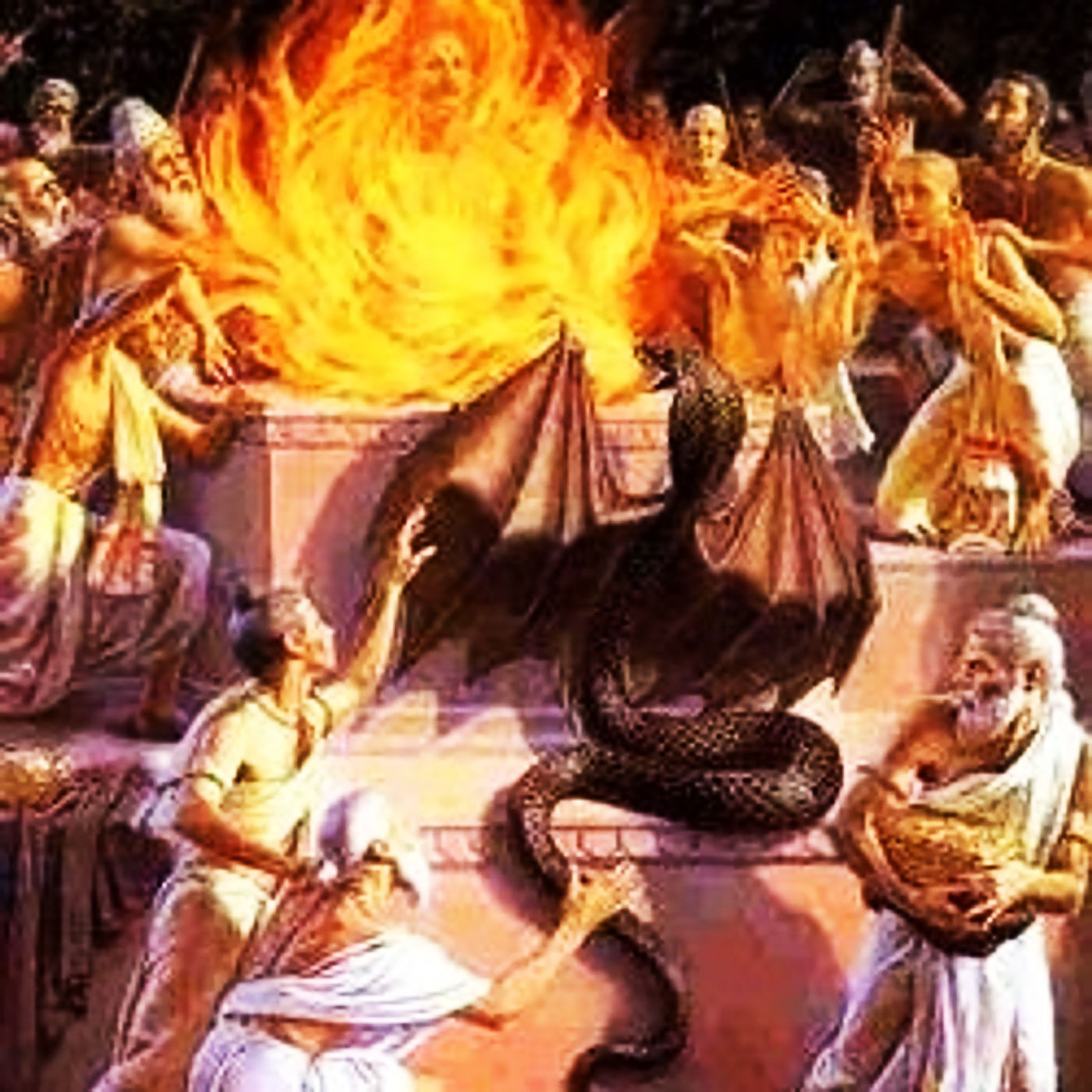 As the discourse approached its end, Parikshit's mind was fully concentrated on the Lord. At the end of the seventh day, Takshak arrived there and bit Parikshit. The impact of its poison incinerated Parikshit's body instantaneously. But Parikshit felt no pain as he was already free from the bondage associated with his body.