(Other names: Paandu)
Pandavas' father Pandu was the son of Ambalika, widow of Vichtravirya, whom she had begetted from Krishna Dwepayan Vyas by the Niyog method (old Aryan practice where a widow can have sexual intercourse with her husband's younger brother to beget a child).
As for the Pandu's name there is a mention in a story that at the time of niyog, Pandu's mother Ambalika had turned yellow on seeing Krishna dwepayan Vyas and due to this, a child with yellow coloured skin was born. That is why he was name Pandu (Yellow Colour).
Pandu was an excellent archer. As Dhritrashtra was blind, Pandu became the successor to the kingdom and was coroneted Emperor of Hastinapur. Pandu conquered the territories of Dasarnas, Kashi, Anga, Vango, Kalinga, Magadha etc. and thus re-established their superiority over all the kings.
There are multiple meanings of Kashi: Benares (Pandu defeated many kings, extended his state and carried out five Yagyas (Sacrifice).This article is about the Philippine province. …Magadha was an ancient kingdom of India, mentioned in both the Ramayana and the Mahabharata. … Pandu got married to Madri, daughter of the King of Madra, and Kunti, King Kuntibhoj of Vrish's daughter.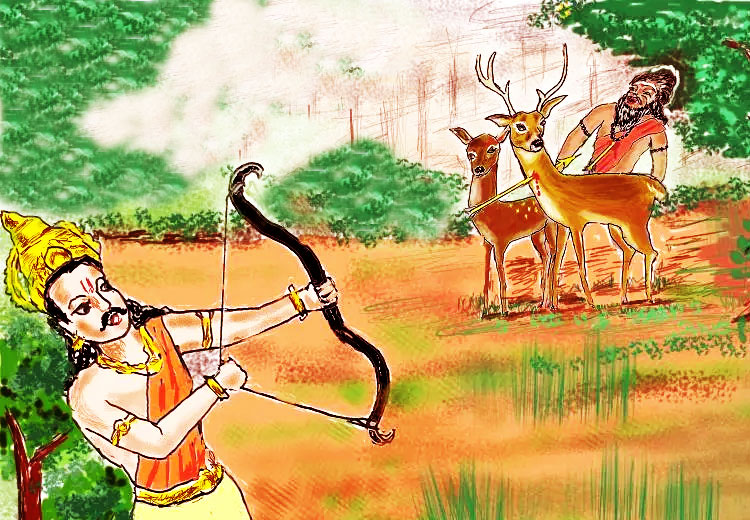 Once, Pandu went to jungle for hunting with his two wives, Kunti and Madri.
There, Sage Kimidom in the guise of a deer was coupling with his wife who was also disguised as a deer.
Pandu shot an arrow which killed the wife of the Sage. The Sage got angry and cursed him that the moment he will mate with a female, he will be killed.
Till then, Pandu did not have any child. Upset, Pandu renounced his kingdom and lived like a hermit with his wives.
Maharaja Pandu left his kingdom in the command of his elder brother, the blind Dhritrashtra, who was then crowned as king of Hastinapur.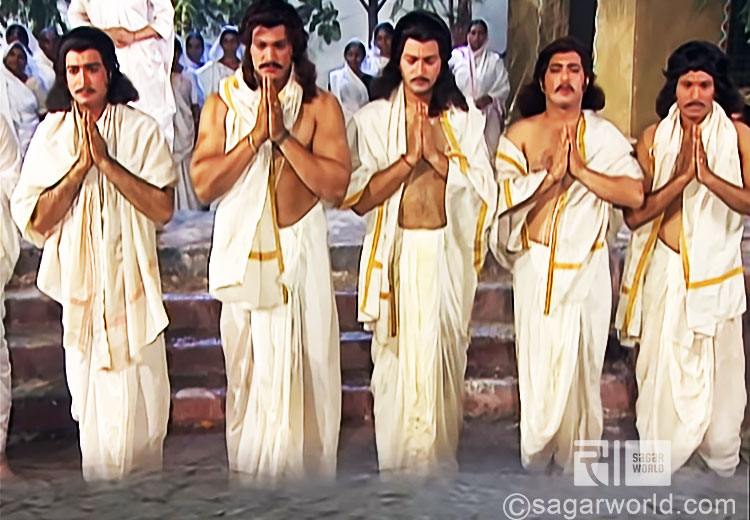 Later with the help of Sage Durvasa's boon, Kunti and Madri summoned different deities with the help of Mantras.
Kunti gave birth to three sons—Yudhishthir (by Lord Yama), Bhim (by Lord Vayu), and Arjun (by Lord Indra).and Madri gave birth to Nakul and Sahadev, twins from the physicians to the gods, the Ashwini Kumars. Thus the Pandavas of Pandu were born.
One day, during the spring season, Pandu could not control himself and in spite of Madri refusing him, he had intercourse with her.
Because of the curse, he died after attempting to touch her, and Madri, out of repentance and grief, committing sati, burned herself alive on her husband's funeral pyre.