Tara is a female Buddha in Buddhism. Tara is a meditation deity worshipped during meditation to understand the inner feelings of compassion. White Tara is an aspect of Tara. When Avalokiteshvara Buddha wept seeing the sufferings in the world, his tears form a lake from which a lotus bloomed out and Goddess Tara appeared from the lotus. From the tears of the left eye, Goddess White Tara was born. She associated with cure of illness and bestowing longevity.
White Tara is the female Bodhisattva of compassionate activity, the supreme mother and collective manifestation of the enlightened activity of all the Buddhas. She is said to see all suffering and respond to requests for help. Her yogic method promotes health and extending one's lifespan. 
White Tara, known as Sita Tara in Sanskrit, is worshipped as the mother of all Buddhas and an embodiment of the maternal aspect of compassion. Her white color is a symbol of purity, the immaculate truth of the Dharma and perfectly pure wisdom. She is also associated with long life, the healing of physical and mental illnesses, and the elimination of difficulties that appear on the road to the ultimate goal of enlightenment. Her power is related to the prevention of accidents, natural disasters, lack of physical vitality, and anything that could endanger life.
The white form of Tara is very popular in Tibet, where she is known as DrolmaKarmo or Drolkar. In the pantheon of Tibetan Buddhism, she serves as the main deity of longevity together with Amitayus andc. Tibetans worships Tara as one of the most important deities along with Avalokiteshvara, the bodhisattva of compassion. They recognize her enlightened nature reincarnated in women with extraordinary qualities. This tradition is spread through the regions of Tibetan Buddhism, including Mongolia.
Tibetans pray to White Tara for healing and longevity. White Tara initiations are popular in Tibetan Buddhism for their power to dissolve obstacles. 
Tibetans pray to White Tara especially for health, healing and longevity. She offers healing to our wounds, whether it is our bodies or our minds that have been hurt.
You might have obstacles in your life that could cause your untimely death. If the obstacles are due to your good karma and merit being exhausted, then in order to prolong your life now and to have longevity in future lives, you need to practice powerful ways to collect a lot of merit, such as taking long life initiations, reciting the mantras of long life deities, saving the lives of animals and people, offering medicine to people and taking care of sick people, offering food, clothing and shelter to the poor people.
If the obstacles in your life and untimely death are due to negative karma, the solution is to purify it. You can also make butter lamp (light) offerings to the Triple Gem. Butter lamp offerings help you develop Dharma wisdom and clairvoyance due to their nature of dispelling the darkness around holy objects.
White Tara is extremely powerful. Tara is very close to sentient beings, like a mother to her children. She is very quick to fulfill our wishes and to grant us happiness and a long life, as well as to help us develop wisdom. By taking refuge in Tara and practicing meditation, visualizations, and having faith, you have the power to remove obstacles to your life and to prolong your life.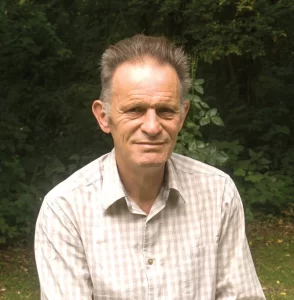 Pieter Weltevrede– is a Master "Sacred-Artist" based out of the Nederlands. After a many years of guidance, under his guru Late Harish Johari a successful author, a gifted painter and sculptor, a lifetime scholar, an inspiring teacher, a splendid cook, an ayurvedic massage miracle, etc., Pieter embarked on his own journey amalgamating ancient Indian knowledge with his own western sensibilities evolving an art form that appeals to todays international audience. He has been practising his art form from the last 40 years now.
His original paintings are in water colours on silk with a wash-technique that gives them a very three-dimensional feel. The complexity and detail in his works are a super-human endeavour as he continues to live a mundane life travelling between the Western World and India.
Here "White Tara" Printed on coated matt paper by inkjet printer, using ultra chrome inks with an off-white paper mounting with golden border, and encased inside a fibre frame with acrylic sheet cover in the front.
Click Here to visit our Shop Site.