Manjusri means one who is noble and gentle. Manjusri is a meditational deity. He is known as Bodhisattva of Wisdom. Manjusri is associated with meditation, poetry and writing. He is depicted as holding a blooming lotus in one hand and wielding a flaming sword in another. The blooming lotus represents purity and compassion and the flaming sword represents wisdom which eradicates ignorance.
Manjusri, in Mahāyāna Buddhism, is the bodhisattva ("Buddha-to-be") personifying supreme wisdom. His name in Sanskrit means "gentle, or sweet, glory"; he is also known as Mãnjughoṣa ("Sweet Voice") and Vāgīśvara ("Lord of Speech"). In China he is called Wen-shu Shih-li, in Japan Monju, and in Tibet 'Jam-dpal.
He is said to manifest himself in many ways—in dreams; as a pilgrim on his sacred mountain; as an incarnation of the monk Vairocana, who introduced Buddhism into Khotan; as the Tibetan reformer Atīśa; and as the emperor of China.
Manjusri is identified as the oldest and most significant Bodhisattva in Mahayana Buddhism literature. In early Mahayana texts called "Prajnaparamita Sutra", referred Manjusri as the embodiment of transcendent wisdom. Vimala, a pure land assigned to him by Lotus Sutra, is considered as the one of two best pure lands existed in the past, present, and future. Manjusri is considered as a fully enlightened Bodhisattva and is greatly respected and worshipped as a " Meditational Deity ".
In Chinese Buddhism, Manjusri is respected as one of the Four Great Bodhisattvas and is paired with Bodhisattva Samantabhadra. The other three Great Bodhisattvas are Bodhisattva Avalokiteshvara, Bodhisattva Ksitigarbha and Bodhisattva Samantabhadra. In Tibetan Buddhism, Manjusri is worshipped as great trinity Bodhisattva with Avalokiteshvara and Vajrapani.
Benefits of installing Manjusri Buddha painting
Manjusri's specialty is wisdom, and he's the manifestation of the wisdom of all the buddhas.Manjusri is one of the leading boddhisattvas and those who worship him receive knowledge, superior memory, intelligence, ready wit and oratorial powers.

It is also believed that by worshipping and devoting oneself to him can full knowledge be attained. He is credited with simplifying the mysteries of knowledge and is the patron of astrology.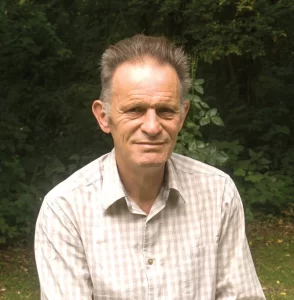 Pieter Weltevrede– is a Master "Sacred-Artist" based out of the Nederlands. After a many years of guidance, under his guru Late Harish Johari a successful author, a gifted painter and sculptor, a lifetime scholar, an inspiring teacher, a splendid cook, an ayurvedic massage miracle, etc., Pieter embarked on his own journey amalgamating ancient Indian knowledge with his own western sensibilities evolving an art form that appeals to todays international audience. He has been practising his art form from the last 40 years now.
His original paintings are in water colours on silk with a wash-technique that gives them a very three-dimensional feel. The complexity and detail in his works are a super-human endeavour as he continues to live a mundane life travelling between the Western World and India.
Here, 'Manjusri Buddha' is printed on coated matt paper by inkjet printer, using ultra chrome inks with an off-white paper mounting with golden border, and encased inside a fibre frame with acrylic sheet cover in the front.
Click Here to visit our Shop Site.