Mahakala is a Buddhist deity, which means the great one beyond time and death. He is also known as Dharmapala, which means protector of Dharma. He is a fearsome and wrathful deity in Buddhism. In Hinduism, Mahakala is the consort of Goddess Kali, and hence, he is affiliated with Lord Shiva. He is depicted in blue colour and has six arms.
Mahakala is a fearsome form that assumes many faces, and many names that span across a multitude of cultures. Otherwise, known as the God of Time, or the Great Black One, Mahakala is a 'Protector of Dharma' in Buddhism that takes different deistic forms in Tibetan, Chinese, and Japanese Buddhist cultures. 
The blaze of fire above Mahakala's eyes and coming from his mouth represents his powerful energy for consuming neurotic states of mind. His third eye denotes him as a protector; three orbs of vision express his ability to see the past, present and future.
Staring at the world with widened eyes signifies that he is incensed at the current state of affairs, and none shall pass him without being affected.Mahakala has a crown of five skulls, which represent the transmutation of five negative afflictions of human nature into virtues.
As he confronts negative forces and crushes them with his anger, his crown of skulls neutralizes what remains and works to transform it into something positive. Thus ignorance becomes wisdom, pride is humbled, attachment becomes the wisdom of discernment, jealously shifts to feeling satisfied with one's own accomplishments, and anger is released and soothed.
Mahakala is the menacing and powerful embodiment of the bodhisattva of compassion. His purpose is to help in overcoming negative obstacles on the path to enlightenment, and protecting that path of righteousness from hindrances.He is revered as a compassionate protector, with all his aggression directed at those who would do harm.
His anger is necessary because it gives him the fearsome power to demolish any enemies or obstacles on the way to enlightenment. His face is frightening also to scare away negative thoughts, actions, and energy.  The power of his fiery demeanor exists to guide spiritual seekers who are falling victim to deception, delusion, or who  are lacking confidence in their abilities to change, grow, or find their most positive place in the world.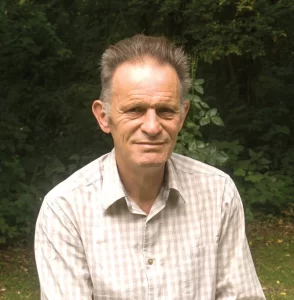 Pieter Weltevrede– is a Master "Sacred-Artist" based out of the Nederlands. After a many years of guidance, under his guru Late Harish Johari a successful author, a gifted painter and sculptor, a lifetime scholar, an inspiring teacher, a splendid cook, an ayurvedic massage miracle, etc., Pieter embarked on his own journey amalgamating ancient Indian knowledge with his own western sensibilities evolving an art form that appeals to todays international audience. He has been practising his art form from the last 40 years now.
His original paintings are in water colours on silk with a wash-technique that gives them a very three-dimensional feel. The complexity and detail in his works are a super-human endeavour as he continues to live a mundane life travelling between the Western World and India.
Here, 'Mahakala' is printed on coated matt paper by inkjet printer, using ultra chrome inks with an off-white paper mounting with golden border, and encased inside a fibre frame with acrylic sheet cover in the front.
Click Here to visit our Shop Site.