PLANTS FEEL PLEASURE AND PAIN
Acharya J. C. Bose a fellow of the Royal Society described his experiments and their results in his 1902 paper "response in the living and non living". He wrote how plants grew more quickly when exposed to nice music and gentle whispers, and poorly when exposed to harsh music and loud speech. His work showed plants could feel pleasure and they could feel pain. Also the plants around you, have seen and experienced your family history for years and they have a mega mega byte hard disc to retain and store your personal data. Imagine I was told that when a Sadhu comes to your home and accurately predicts your past and future life,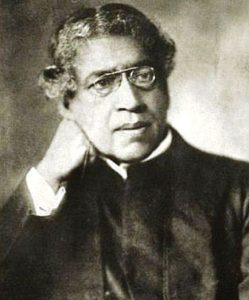 he has actually talked to the trees in and around your house / garden. Between them they have a password mantra and have exchanged e-mails retrieving your's and family data stored in the plants hard disc. The crown of the coconut trees in the front of the family bungalow have grown to 2 story terrace level. When in deep thought, problem or a tricky situation, I walk the length of Sagar Villa terrace. Face to face I talk my heart out to the kalpa Vraksh coconut tree. They not only convey a solution, put me at peace but at times bless me with their leaves coming and hitting my head singing in joy. It is a very private silent moment, only me and the crown of the coconut tree. Surprisingly in such spiritual moments I have felt no breeze or wind there for them to swing. Some experiences are beyond logic or reason.
Coconut Tree – "Kalpa Vraksh"

Just for no reason coconut trees are called Kalpa Vraksh – wishing tree. They live for 100 years and give 100 times  more worthily wealth profit – during their life time than invested in their parvarish – their upbringing – in form of thousands of coconut fruits and it's by products from oil to, coir etc. Even their coconut fruit is addressed as Sriphal (Gods fruit) (Sri means Lakshmi) Sriphal coconut is an integral part of every Hindu pooja.