(Other names: Yudhisthar, Yudhishtir)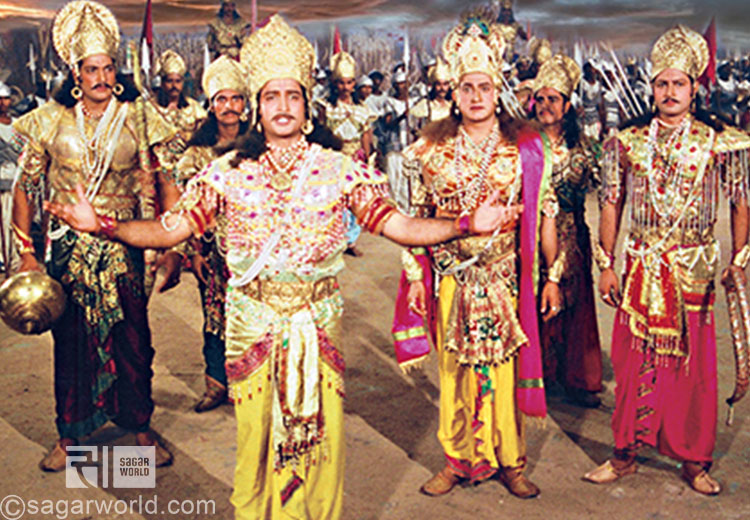 Pandu's eldest son was Dharmaraj Yudhishthir. Pandu's elder brother Dhritrashtra was blind, that is why Pandu was throned as the King of Hastinapur. King Pandu had two wives, Kunti (Vasudev's sister) and Madri.
Kunti was blessed by a boon by Sage Durvasa with the help of which she could summon any of the deities on muttering mantra.
With Pandu's consent, they had five sons. Kunti had three Sons and Madri had two Sons.
These were all born with the favor of the devas (deities). Yudhishthir from Dharmaraj (the lord of Dharma), Bhima from Pawandeep (the lord of wind) and Arjun from Indra (the lord of devtas in Heaven), all these were Kunti's sons.
Madri gave birth to two sons by a favor from the Ashvini Kumars (twin celestial brothers blessed with powers of healing). Dhritrashtra had hundred sons of which Duryodhan was the eldest but Yudhishthir was the eldest of all the cousins.
By the grace of Dharmaraj, Yudhishthir was a devoted follower of duties which were laid down by the ancient seers of ancient India. Yudhishthir was friendly, quiet, forgiving, patient, scholarly, calm, soft, egoless, pious, generous, sacrificing and impartial.
In those days, People did not think money to be one's property, that's how the game of gamble originated. Yudhishthir did not know how to play the game but when he was challenged, he got ready to play and lost all his wealth, wife and brothers but he remained unaffected as if these never belonged to him.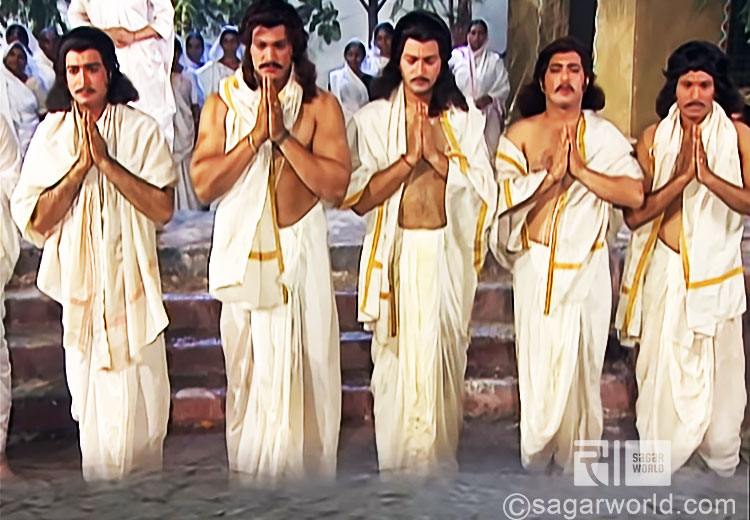 Draupadi was insulted very badly in the court in front of him but then also he did not loose his patience. He could not bear injustice, breaking of law and violation of religion and duties.
When Bhima had a mace fight with Duryodhan and he broke Duryodhan's legs against the rules of fighting conduct. Yudhishthir was very angry with Bhima.
Similarly, in another incidence, when all the brothers died after drinking water from a lake, Yudhishthir answered all the questions of the demi-god of the lake and impressed him and got his brothers back to life.
He was Krishna's follower and used to devote a lot of his time to penance yoga and meditation.
When they were going towards the heaven, one by one all his brothers and wife dropped dead in the ice of the mountain until only one dog was left with him. When Indra came to take him to heaven he said, "This dog will also go with me. I cannot leave those who come in my refuge."It was then the dog revealed himself to be Dharmaraj.
Just by taking Yudhishthir's name ads on to one's religiousness, such is the power of his deeds during his lifetime.