(Other names: Satyabhamaa)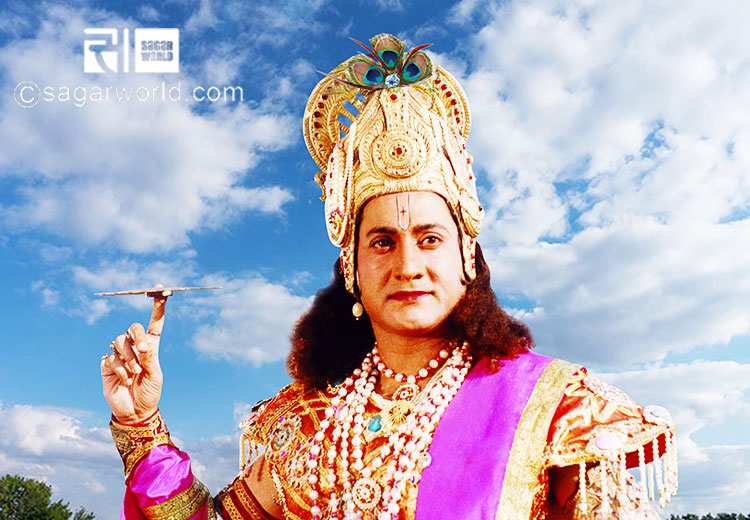 Out of the eight consecrated queens of Shri Krishna, one was Satyabhama, daughter of Yadav King Satrajit.
Once God Indra came to Shri Krishna at Dwarka and told him, "Lord! The devtas (deities) and Sages are unhappy with the cruelty of Narkasur, Lord of Prayagjyotishpur.
He has taken away my mother Aditi's divine earrings and now wants to take away my divine elephant, Airaawat." On hearing this, Krishna with Satyabhama went to Prayagjyotishpur riding on an eagle.
There he fought a battle with Narkasur and Narkasur was killed. Shri Krishna took the earrings of God mother Aditi from Narkasur's palace and went to heaven and presented it to her.
Shri Krishna and Satyabhama received a grand welcome at heaven. Lord Indra's wife Sachi was very proud of her husband's strength and so she did not take any interest in welcoming Satyabhama.
Satyabhama saw the Parijat tree (a tree of paradise obtained from churning of the ocean) in the heaven and was fascinated by its fragrance.
She asked Shri Krishna to take this plant to Dwarka. Shri Krishna thought of taking this tree to Dwarka, but on Sachi's instigation, Indra stopped him.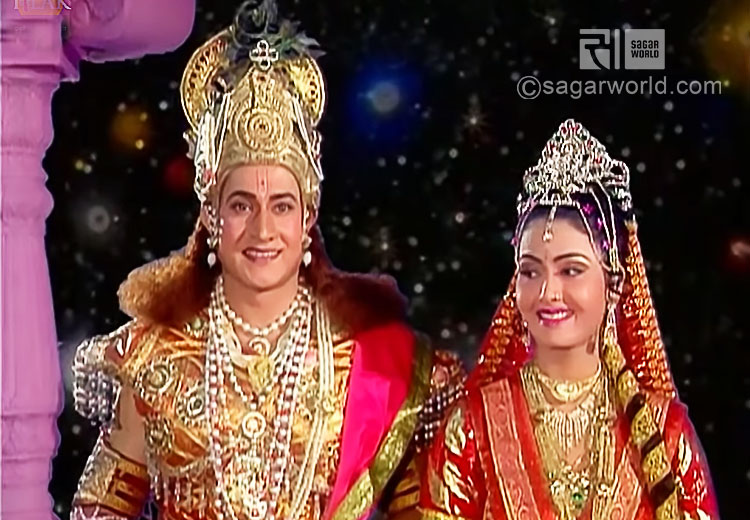 At this, there was a fight between Indra and Krishna. Indra was defeated, so he tried to run away,
but Satyabhama stopped him saying that if the Lord runs away from the battle, the status of a God will be diminished.
She said that she had no avarice for the Parijat tree and that she had tried to take the Parijat tree only to burst the ego of Sachi, let the tree be in the heaven only.
On Satyabhama's request, Krishna returned the Parijat tree to Indra. Since then the Parijat tree has been the beauty of heaven.