(Other names: Ugraasen, Ugrashen, Ugra)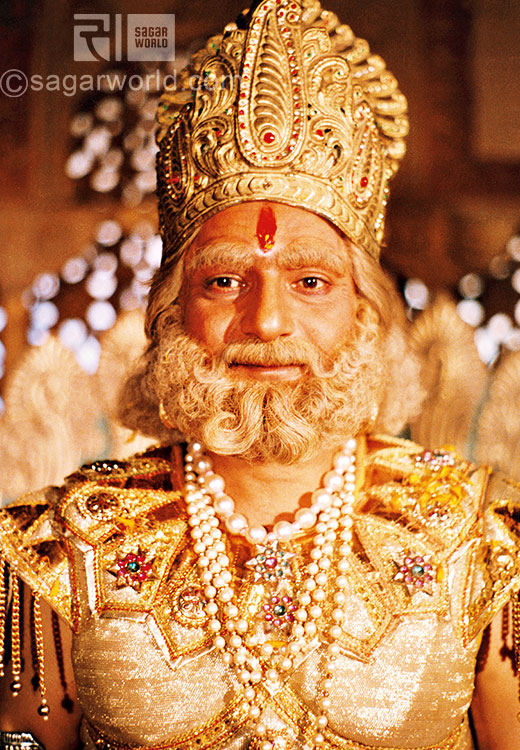 There are four ages according to Puranas- first one was Sat Yuga (Age), second Treta Yuga, third Dwapar and the fourth one Kali Yuga.  In the Dwapar Age, the Yaduvanshi family ruled the city of Mathura.
Ugrasen was the son of Yaduvanshi King Aahuk and Queen Kashya. At that time many families were created from one family or a group of families.
In this line up, Ugrasen's family became famous as Bhojvansh. Ugrasen had nine sons and five daughters. Of the sons, Kans was the eldest. He was married to Magadh King Jarasandh's daughter.
Kans was very harsh and cruel by nature. Also, he was always greedy about taking over the rule of the state. That is why he took his father-in-law Jarasandh's help and took over Mathura and became the King of Mathura and put his father Ugrasen in prison.
Ugrasen was very religious and pious royal man and was a great devotee of Lord Krishna. To kill oppressor Kans, Lord Vishnu incarnated in the form of Krishna. When Kans was killed by the hands of Krishna, then Krishna freed King Ugrasen from the jail and reinstated him as the king of Mathura.