(Other names: Jayadrath, Jaidrath)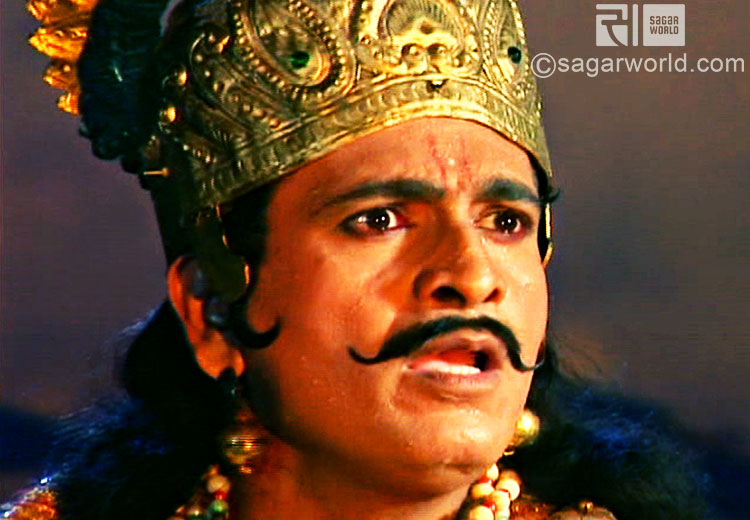 Jaydrath was the King of the Sindhu region. He was married to Dhritrashtra's daughter Dushala.
The time when Pandavas were living at Saint Dhammya's Ashram during their Vanvas (residing in the forest as exile), Jaydrath passed by the ashram with his army.
He was attracted to Draupadi when he saw her and so forcibly tried to take her away.When the Pandavas came to know, they followed Jaydrath and defeated him in the battle.
Disgraced Jaydrath prayed to Shiva and attained a boon from him with which he could defeat the Pandavas.
During the war of Mahabharata, Jaydrath was fighting from Kauravas side. When Arjun was away from the battle field,
Jaydrath formed a Chakravyuh (an array of Soldier in the form of a circle like a maze, a death trap). Arjun's son Abhimamyu knew the way to penetrate the Chakrakvyuh but did not know the way to get out of it.
Abhimanyu went inside the Chakravyuh. Bhima and other Pandavas tried to get inside the Chakravyuh, but due to Lord Shiva's boon, they could not defeat Jaydrath and Abhimanyu died fighting all alone. Jaydrath played a major role in Abhimamyu's death.
When Arjun heard the news of Abhimanyu's death he vowed to kill Jaydrath before the sunset and if he fails to do it, he will give away his life.
On hearing this, the great warriors of Kauravas, protected Jaydrath in a circumference.
Krishna realised the danger of losing a key warrior like Arjun in the war and with his maya (illusive powers) created the atmosphere of sunset.
To see this scene, moment Jaydrath came out of the circle and raised his head, Shri Krishna took away his delusion and the sun shone again in the sky. Arjun at that very moment shot an arrow and cut Jaydrath's head.