Other names: Shatrupa, Vani, Vagdevi, Bharti, Sharda, Vagheshwari, Goddess Saraswati, Saraswati Devi, goddess Of Knowledge.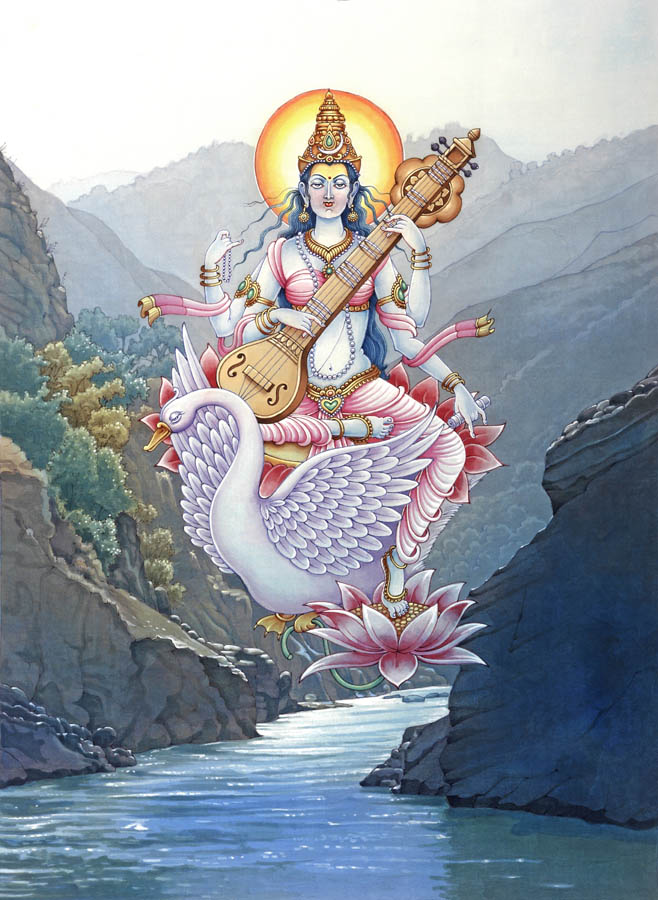 Saraswati (Hindu Deity of Knowledge) was Brahma's manas daughter (born by mind, not by conjunction). Saraswati is believed to be the presiding deity of knowledge (learning).
She is part of three main Devis (Goddesses) just like Brahma, Vishnu and Shiva form the male Hindu Trinity, Saraswati, Laxmi and Parvati respectively form the female Hindu Trinity. She is also named as Shatrupa, Vani, Vagdevi, Bharti, Sharda, Vageshwari etc.
One associates Saraswati (Hindu Deity Of Knowledge, with the branches of science, music and art. A lute(veena) is Saraswati's favourite instrument and her favourite dress is a bright white colored one. White color symbolizes light.
"Saraswati exists in the form of dialect on the tongues of all human beings (because tongue controls music, singing, talking). In the form of Goddess of knowledge, Saraswati (Hindu Diety Of Knowledge) is the symbol of great Indian culture."Saraswati always favours the Devtas (deities).
It's because of her magnamity that Lanka King Ravan's brother Kumbhkarna asked Brahma for a boon of 'Nindrasan' (sleeping) instead of 'Indrasan' , because She sat on his tongue.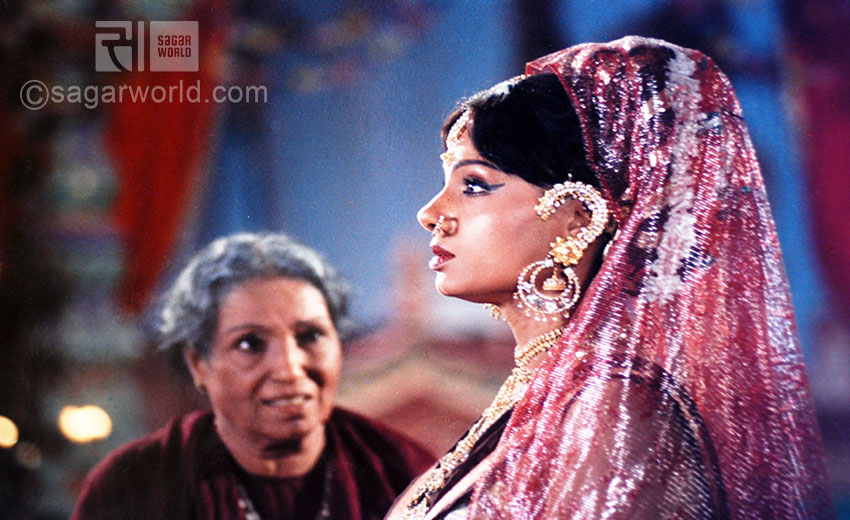 Due to this, he used to sleep for six months and hence the problems of the Devtas (deities) were reduced.
According to "Ramcharit Manas", with her magnamity, Saraswati had altered Manthra's mind, maid servant of Kaikeyi, Queen of King Dashratha.
Due to this, Manthra instigated Kaikeyi to ask for a promise that her son Bharat be throned as the king and Rama to be sent to jungle for fourteen years.
If only Rama went to jungle, the problems of the Devtas (deities) could have reduced, as he would kill demon King Ravan and the deities and Sages could be freed from his terror.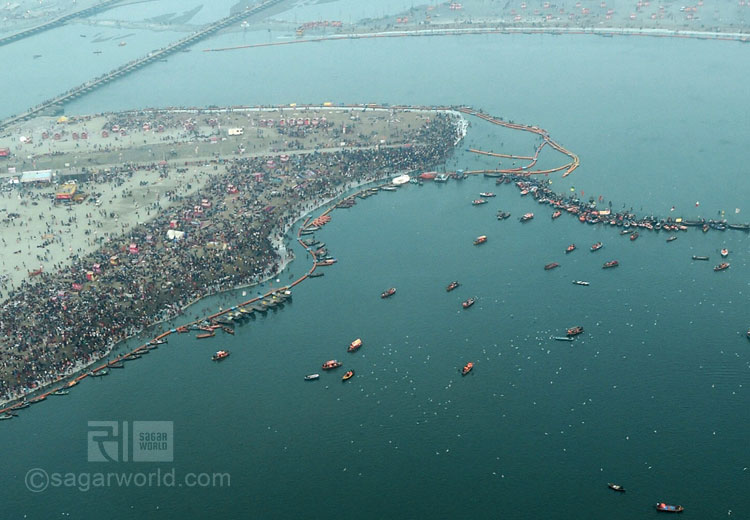 "There is a mention of Saraswati in the 'Rig-Veda'. In the puranas, Saraswati is said to be a holy river.
With the curse of Sage Uttahya, her body became weak.
According to the ancient stories, Saraswati, in her weak and invisible form, meets Ganga and Yamuna at Prayaag near Allahabad and makes the "Triveni Sangam".
The Kumbh festival that is imputed at the 'Sangam' is considered as an important festival of Indian culture.
"Archaeologists have recently discovered through satellite photographs that the Saraswati River actually did exist in ancient times and that due to a major earthquake the river changed its course and eventually ran dry.
This resulted in reverse migration of the Aryans-Westward (opposite to what is commonly believed and taught),which resulted in the spread of Sanskrit and Indo-European language/ idea to the barbaric western nations of Europe of that time.
 In all schools and universities in India it is not uncommon to find a Saraswati statue, which is worshipped before starting the day. People pray to her for increasing their powers of learning and knowledge towards their progress in education.